HF
For HF, I'm using my beloved Kenwood TS-480 SAT
VHF/UHF
In my home-shack I'm using a Kenwood TM-D710GE…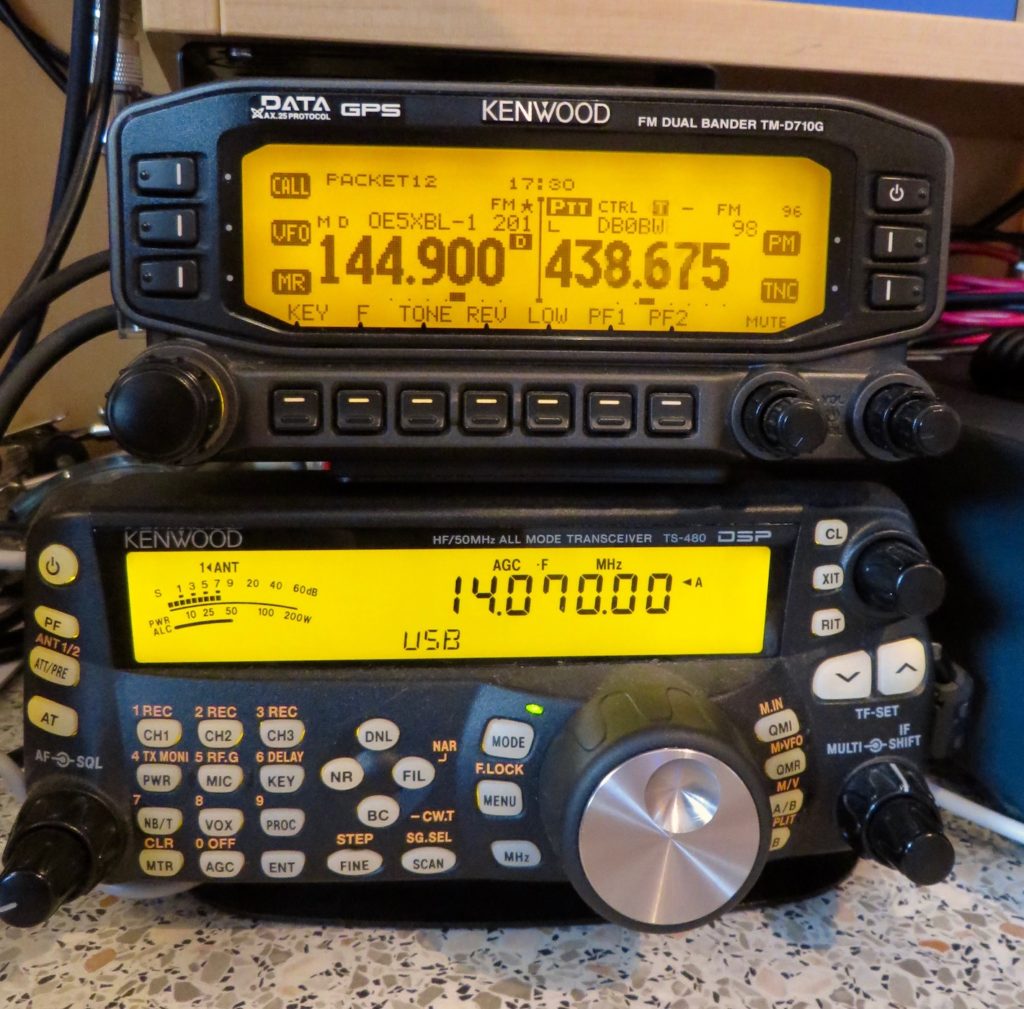 …while an Icom ID-5100 runs in my car: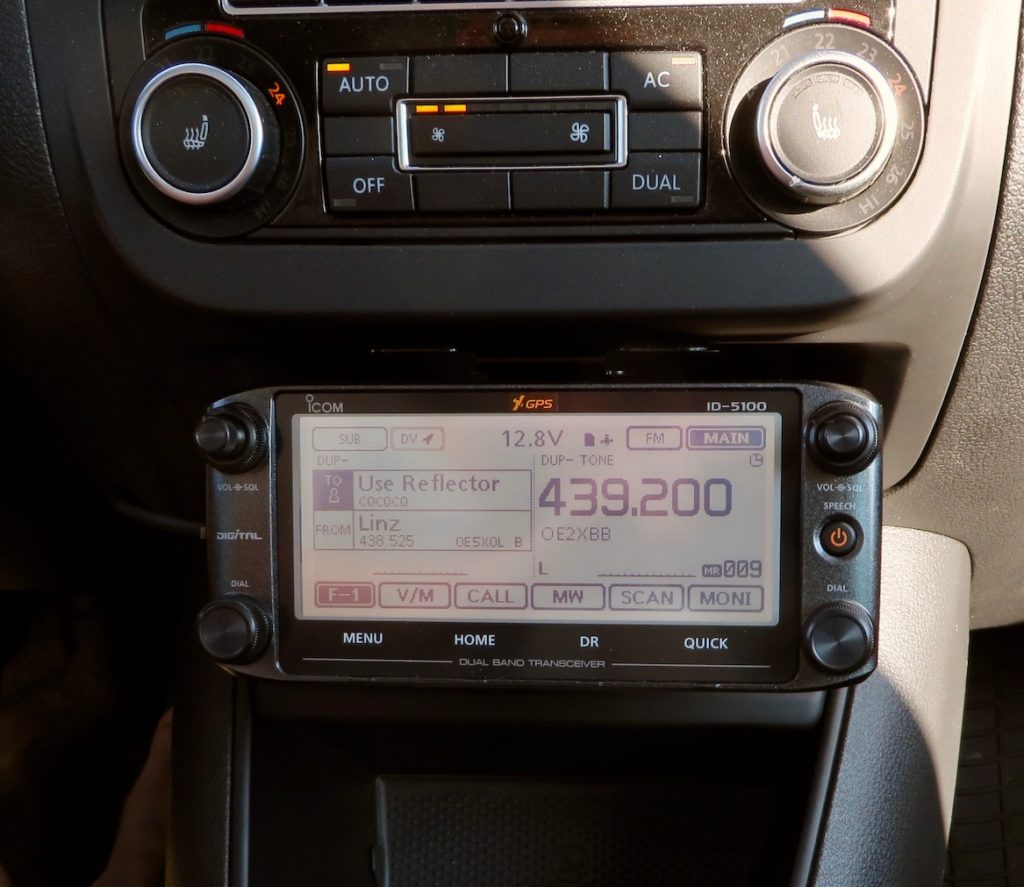 In addition, I've got a Yaesu FT-857D especially for portable use and doing VHF/UHF in allmode.
My handheld transceiver is a Kenwood TH-D74, which I'm also using for D-Star operations.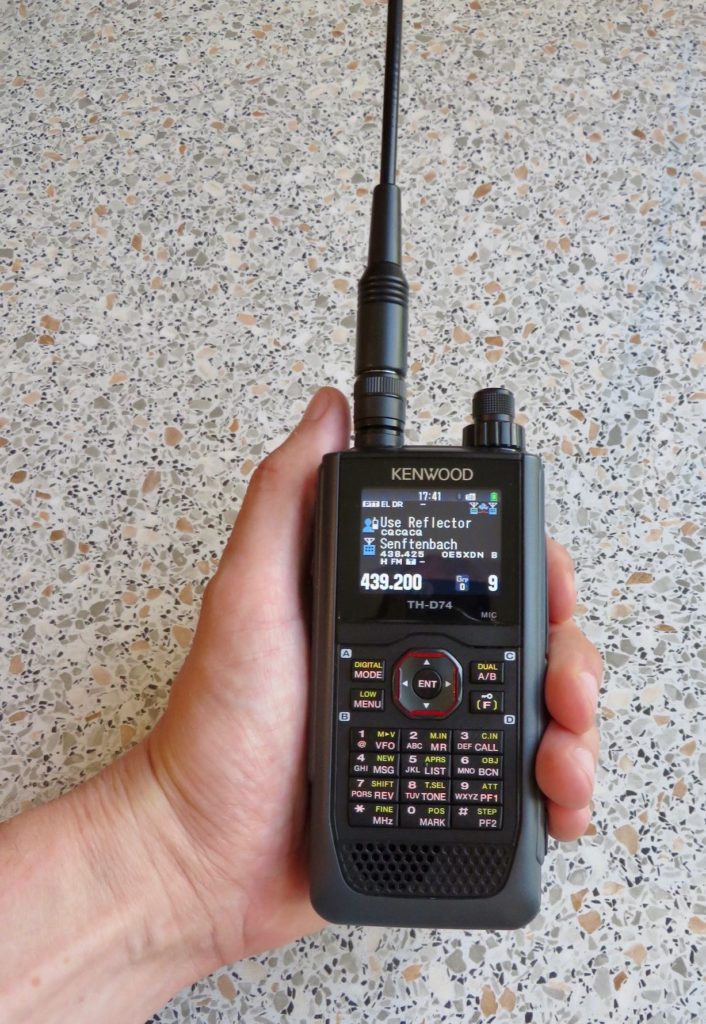 In contrast to these ultra-modern devices, there is also a Yaesu FT-290 RII in my shack.